Established in 1956, MCCD is Michigan's only statewide organization dedicated to improving the effectiveness of policies and systems aimed at preventing and controlling crime.
Employment Opportunities
Through a partnership with state and local government agencies and community-based organizations, the Michigan Council on Crime and Delinquency is coordinating the Inner-City Neighborhood Project, a public safety and national service initiative to reduce crime and improve employment outcomes for felony offenders who are recently released from the state prison system. The Project is implemented in Detroit, Grand Rapids, Saginaw, and Benton Harbor. Full-time AmeriCorps Project Facilitator positions requiring a minimum of 1700 service hours starting October 15, 2010 are available in Benton Harbor. Click here for additional information.
►►►
U.S. Supreme Court Rules Sentencing Juveniles to Life without Parole as Cruel and Unusual Punishment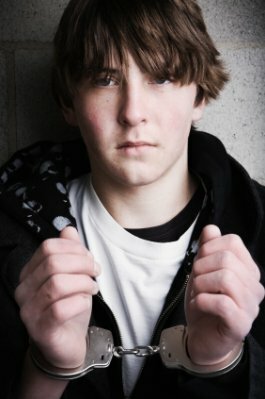 On May 17, 2010, the U.S. Supreme Court ruled that teenagers may not be locked up for life without parole if they haven't killed anyone. By a vote of 5-4, the Court determined that young people must at least be considered for parole. The decision stems from the case of Graham v. Florida, who was implicated at age 16 for armed robberies in the state of Florida.
Michigan currently has over 300 individuals who are serving life without parole for offenses committed as juveniles. Learn more about Michigan's legislation to end the practice of sentencing youth to life without parole.
Reports
Downscaling Prisons: Lessons from Four States

As states around the nation grapple with the effects of the fiscal crisis a major area of attention has been the cost of corrections. Over the past 25 years the four-fold rise in the prison population has caused corrections expenditures to escalate dramatically. These increased costs now compete directly with higher education and other vital services within a climate of declinig state revenues.

Thursday, March 04, 2010

Juvenile Reentry in Concept and Practice

Strategies for reintegration/reentry programming


Friday, February 12, 2010

ACLU Report Hails Michgan as Model for Reducing Prison Populations

WASHINGTON – Michigan's successful efforts to reduce its statewide prison population by more than eight percent during the past two years while at the same time improving public safety provides a model for other states seeking smarter, more affordable criminal justice policies, according to a report released today by the American Civil Liberties Union.


More >>

Tuesday, December 22, 2009

Sex Offender Registries Should Not Include Youthful Offenses, Says Nat'l Group

As Ohio becomes first state to come into substantial compliance with the Act, the Justice Policy Institute has re-released their report, "Registering Harm," detailing the destructive impact of the Act on youth and families, and lack of evidence showing registries make us safer.

Tuesday, September 29, 2009

Using Brain Development Research in Juvenile Court

In an article for the American Bar Association newsletter, Children's Rights ("Life after Roper: Using Adolescent Brain Development in Court" (Fall/Winter 2009), Wendy Henderson of the Wisconsin Council on Children & Families, an NJJN member, writes about the scientific evidence showing that brain development continues through the mid-20s. Research on brain development can be used in court to support the propositions that adolescents are more reckless than adults, more susceptible to peer influence, less able to judge risk, less able to envision the long term consequences of their actions, and generally less culpable than adults are.

More >>

Tuesday, September 29, 2009
Advocacy Corner


Executive Director's Message
Click here to view
Become a fan on...
Calendar
Systems of Care Conference in collaboration with ACMH
10/27/10 - 10/28/10
Partnership and Possibility: Sustaining Collaboration in Challenging Times
more info...