Established in 1956, MCCD is Michigan's only statewide organization dedicated to improving the effectiveness of policies and systems aimed at the prevention and reduction of crime and delinquency.

Harry Wilson Takes Lead as MCCD Executive Director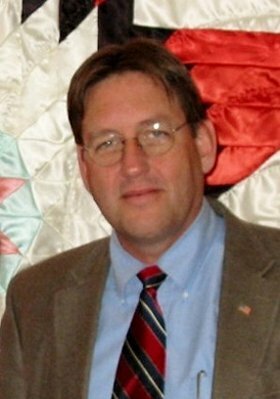 Lansing, MI – The Michigan Council on Crime and Delinquency (MCCD) welcomes Harry Wilson as the agency's Executive Director.

Wilson comes to the position with more than 30 years of experience serving youth and communities through leadership positions in federal, state and local governments, associations and community service organizations. "I am thrilled to be joining MCCD," says Wilson. "I am honored to return to Michigan, to work on such an accomplished team and serve the needs of youth and families in such a meaningful way."
---
U.S. Supreme Court Hears Arguments to Ban Juvenile Life Without Parole Sentencing

March 20, 2012 - The United States Supreme Court saw a pair of cases in which 14-year-olds are serving life sentences for murder convictions with no chance of parole. The developmental differences between youth and adults were addressed by Bryan Stevenson, the lawyer for both defendants, who argued for a categorical ban of life without parole sentences to those under 18.


MCCD Launches the Michigan Juvenile Defense Network
The Network is an opportunity to connect attorneys across Michigan who provide court appointed legal representation to youth facing delinquency proceedings. Learn more.

Governor Snyder Announces Public Defense Commission
October 13, 2011 - MCCD first convened the Michigan Public Defense Task Force in 2001, with the vision to create a fair, effective, and independent system for providing public defense services to youth and adults who cannot afford an attorney. Today marks a significant step forward as Governor Snyder signed an Executive Order creating the Indigent Defense Advisory Commission.

Elizabeth Arnovits Juvenile Justice Fund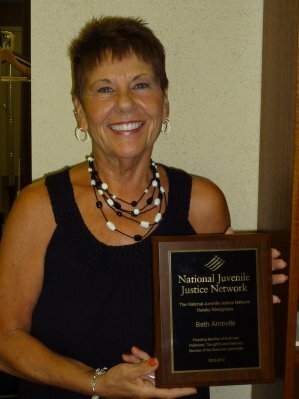 MCCD celebrates the life and legacy of Beth Arnovits (1950-2011) by continuing the fight for social and criminal justice. The Elizabeth J. Arnovits Juvenile Justice Fund was established in Beth's honor to support MCCD initiatives aimed at preventing delinquency and promoting community-based alternatives to detention and incarceration. Specifically, the Fund will provide resources for activities that are critical to our mission, such as legislative advocacy, community outreach, and convening stakeholders. MCCD will use these opportunities to seek innovative, evidence-based solutions to pressing issues and maintain a consistent voice for juvenile justice reform in Michigan. To date, this fund has raised over $10,000.

If you want to help celebrate Beth's life-long dream to support Michigan's children, please contribute to the Elizabeth J. Arnovits Juvenile Justice Fund, MCCD, 1000 West St. Joseph, Suite 400, Lansing, Michigan, 48915.
Advocacy Corner

MCCD co-sponsored two successful conferences in October.

Michigan Youth Reentry Conference 2011

Systems of Care Conference 2011
Become a fan on...