October is Youth Justice Awareness Month!
Issues
Juvenile Justice
Criminal Justice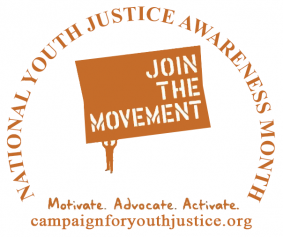 October is National Youth Justice Awareness Month, which is an opportunity for communities, families, youth, and allies to host community-led actions and events that expose the consequences of children being processed in adult court and placed in adult jails and prisons.
This year, as part of the national event, October 2014 was deemed Youth Justice Awareness Month in Michigan by Gov. Rick Snyder! His declaration affirms that youth are developmentally different than adults; keeping justice-involved youth within their families, homes and communities is best practice; and treating court-involved youth with community-based services is more cost effective than out-of-home placement.
Join us in the Movement for Youth Justice!
We want to show Michigan lawmakers that our communities care about youth justice for more than just one month out of the year. Lend your support and add your voice to help keep kids out of the justice system.
Sign up for news on our Campaign to Raise the Age of Juvenile Court Jurisdiction in Michigan to 18.
Register for one of our Youth Behind Bars Regional Events.
Spread the word about the issues of Michigan's Youth in the Adult System.
Contact us for speaking engagements, volunteer opportunities, or more!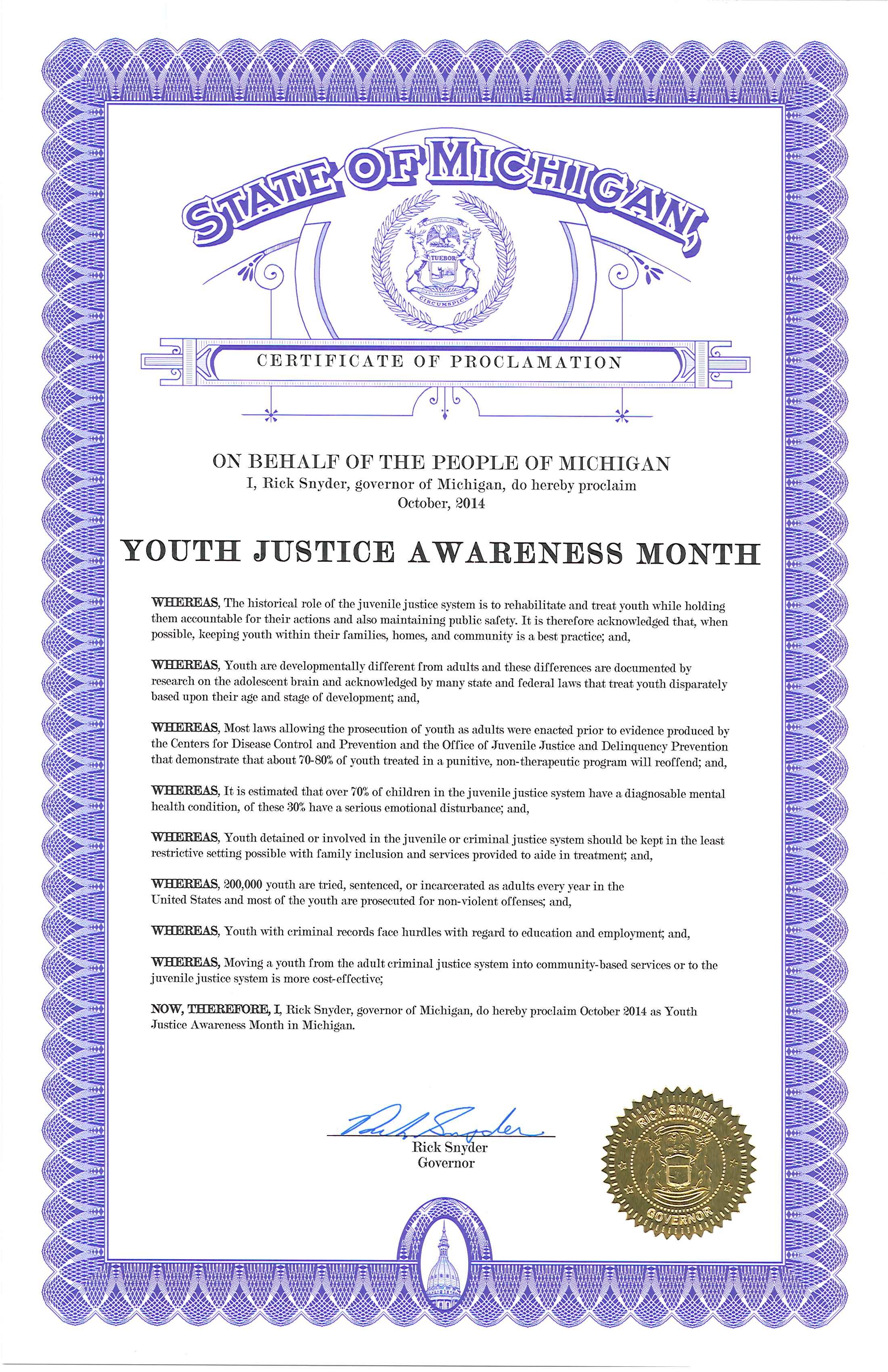 Follow @JusticeinMI
Posted by MCCD on Thursday, September 25th, 2014 @ 11:51AM
Categories: Michigan Council on Crime and Delinquency, Youth in Adult System