MCCD Board Establishes the Center for Justice Innovation
Issues
Juvenile Justice
Criminal Justice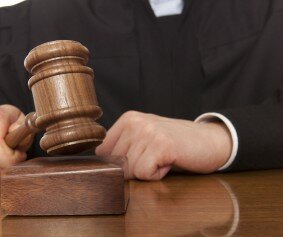 The Michigan Council on Crime and Delinquency will now be applying its expertise surrounding the criminal justice system on a wider scale through the Center for Justice Innovation.
The MCCD Board of Director's has established a national consulting division in the agency to provide services to federal, state and local jurisdictions that focus on improved justice policies, practices and programs.
MCCD's Center for Justice Innovation will specialize in adult corrections and justice policy issues and seeks to build capacity within state and local jurisdictions to improve both system and individual offender outcomes through the use of evidence-based practices.
These improved outcomes include:
Fewer crimes committed by formerly incarcerated individuals and individuals who have been or are currently under correctional supervision in the community.
Community and institution-based programs that demonstrate increased fidelity to the standards of evidence-based practices.
Prevention of unnecessary confinement of offenders in jail and prisons.
Reduced costs and improved efficiencies.
The Center is led by Dennis Schrantz, MCCD's executive director, who has worked in ten states over the past 10 years to assist state and local jurisdictions in improving their policies and practices for prisoner reentry. One of Mr. Schrantz's major accomplishments in prisoner reentry was his work over seven years in the Michigan Department of Corrections (MDOC) where, as chief deputy director and an appointee of Governor Jennifer M. Granholm, he worked with MCCD and Public Policy Associates to design, implement, monitor, and evaluate the Michigan Prisoner ReEntry Initiative (MPRI). MPRI contributed to a decline in the prison population of nearly 17% in six years, allowing the closure of 21 prisons and a projected cost savings to the state of $339 million annually in averted prison costs;[i] all while the reinvesting over $50 million annually in supervision and reentry services. Based on data from nearly 33,000 former prisoners who participated in MPRI from 2005 through 2011, Michigan has witnessed unparalleled successes: a 38% reduction in parolee revocations to prison; an increase in the parole approval rate from an average of 48% to nearly 75% because of the Parole Board's increase confidence in Michigan's reentry strategy; and, a 42% decrease in technical violations despite a 40% increase in the parolee population.[ii]
Michigan's ability to integrate research into the policies and practices that reduce recidivism has been highlighted in numerous publications[iii] and has established MCCD as a leading national expert on how to reduce the return-to-prison recidivism rate of former prisoners, reduce prison populations, and reinvest prison dollars into communities.
In the Center's first 60 days, contracts have been established to assist Georgia, Alaska, North Carolina, Wyoming and Montana either directly or through the National Governor's Association and the Pew Center on the States, Public Safety Performance Project.
---
[i] The Sentencing Project, On the Chopping Block: State Prison Closings, 2012.
[ii] Michigan Department of Corrections, Trends in Key Indicators, 2013.
[iii] See, for example: Downscaling Prisons; Lessons from Four States (The Sentencing Project, 2010), On the Chopping Block: State Prison Closings (The Sentencing Project, 2012); Michigan Breaks the Political Logjam: A New Model for Reducing Prison Populations (The ACLU, 2009) and, from the Washington Monthly, "Prison Break: How Michigan Managed to Empty its Penitentiaries while Lowering its Crime Rate."; The Council of State Governments, States Report Reductions in Recidivism.
Follow @JusticeinMI
Posted by MCCD on Tuesday, August 19th, 2014 @ 11:04AM
Categories: Community Corrections, Michigan Council on Crime and Delinquency, Prisoner Reentry, Public Defense Reform, Sentencing and Parole Reform