Detroit needs to ensure a place for parolees in its revitalization plan
Issues
Juvenile Justice
Criminal Justice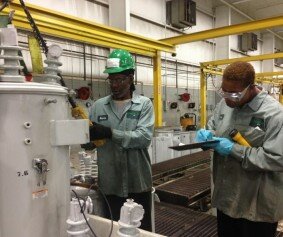 An article from Michigan Radio asks: How do Detroit's parolees fit into the revitalization of the city? If Detroit is to make a full recovery and see a brightened horizon, it must find a place in society for its nearly 3,000+ returning parolees.
Last year, about 10,000 people left the prison system and reentered their communities throughout Michigan. They have to quickly find housing, a place to live, healthcare, and income for food and other basic necessities. Some will rely on their families, while others will left to rebuild their lives on their own. Their debt has been paid to society; now it's time to get back to productive and successful lifestyles. It's time for them join the community and take steps to make sure they never make the same mistakes again. In order to do all of this in such short time, they need our help.
Representatives, community leaders and citizens alike are starting to see that our prison system is unsustainable. Yet, even as the Prisoner Reentry Initiative is touted as a major success – its funding is cut each year from Michigan's budget. How are we going to readjust people to society if we cannot find the minimal resources to get them back onto their feet?
One of the programs that' are trying to give Detroit's parolees a fighting chance at employment is Green Works. Green Works is a subsidiary of the larger nonprofit, Goodwill Industries of Greater Detroit. Their goal is to help people with employment challenges, by teaching them specific skills and then helping them find jobs.
"Detroit cannot experience the resurgence we are all hoping for without returning citizens. People with criminal records are heavily represented in Detroit's population and unless we as a community take seriously assisting these people and successfully reentering the workforce, the city will not be able to soar," said Sofia Nelson, an attorney at the ACLU of Michigan.
Read the full article here
Follow @JusticeinMI
Posted by MCCD on Monday, August 4th, 2014 @ 3:35PM
Categories: Blog Features, In the News, Prisoner Reentry