The Michigan Supreme Court Rules Juvenile Lifers are Not Entitled to Re-sentencing Hearings.
Issues
Juvenile Justice
Criminal Justice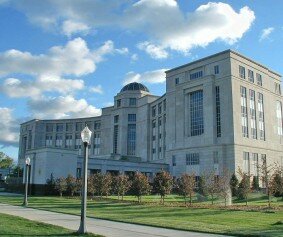 The Michigan Supreme Court has ruled that juvenile lifers in Michigan are not entitled to re sentencing hearings. The court's Republican majority says the US Supreme Court's Miller versus Alabama ruling only applies to future cases in Michigan.
There are currently 350 inmates serving life without parole for murders committed as teens. The court's 4-3 decision Tuesday is a defeat for prisoners who had hoped to benefit from a landmark 2012 U.S. Supreme Court case.
Local Kent County Judge H. David Soet was disappointed by the ruling:
"I'm not saying it's terribly unfair or unreasonable to re-sentence people," Forsyth said. "But it's somewhat inequitable to say if today you kill somebody and you're 17 or 16 you have an option, but if you did it two years ago you don't."
Michigan Radio's Jack Lessenberry predicts the decision will be overturned by a federal court:
Well, I am not an attorney, but here's a prediction. In due course, the federal courts will overturn yesterday's state supreme court ruling; they can hardly do otherwise. Something is either constitutional or it is not. Federal law trumps state law.

Apart from that, this ruling is, besides unjust, irrationally stupid in that it will cost the taxpayers needlessly. Michigan is being drowned by the cost of our prisons – more than two billion a year.
Read his dissent here and stay tuned for more updates.
Follow @JusticeinMI
Posted by MCCD on Wednesday, July 9th, 2014 @ 10:33AM
Categories: Juvenile Life Without Parole, Michigan Council on Crime and Delinquency