Racial Injustice: The Disproportionate Impact of "Tough on Crime" Policies on Minority Children
Issues
Juvenile Justice
Criminal Justice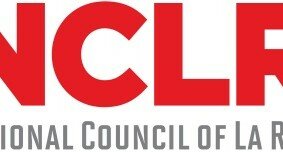 Featuring Guest Speaker Honorable Tony Cardenas (D-CA)
Members of the judiciary, law enforcement, and advocacy community will come together this Tuesday to discuss the disproportionate impact that so called "tough on crime" policies have on minority children.
CJJ invites you to attend this discussion about the negative effects these policies are having on our children and their futures, and how communities are working together to implement better solutions.
Tuesday, July 29th
11:00-Noon
210 Cannon House Office Building
Washington, DC
The briefing will feature:
Francisco Villarruel, University Outreach & Engagement Fellow/Professor of Family and Child Ecology, Michigan State University
Jessica Sandoval, Vice President/Deputy Director, Campaign for Youth Justice
Kevin Bethel, Deputy Police Commissioner, Philadelphia Police Department
The Honorable Steven Teske, Chief Judge, Juvenile Court of Clayton County, GA, and Board of Trustees, National Council of Juvenile and Family Court Judges
Luis Cardona, Youth Violence Prevention Coordinator, Montgomery County Gang Prevention Initiative
Victoria Benner, Moderator, Legislative Analyst, NCLR
Please RSVP to Victoria Benner at [email protected] .
Follow @JusticeinMI
Posted by MCCD on Thursday, July 24th, 2014 @ 12:48PM
Categories: Michigan Council on Crime and Delinquency