Peckham's Next Step Program Offers Youth a Variety of Education and Career Opportunities
Issues
Juvenile Justice
Criminal Justice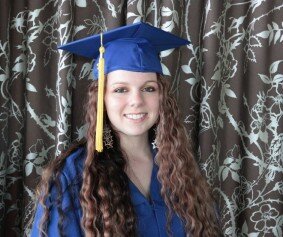 MORE THAN A SECOND CHANCE:
LANSING- Charles is a 20-year-old high school drop-out with a history in the juvenile justice system. On paper, it didn't look like he had much of a chance to succeed in life—that is until he became involved with Peckham, a non-profit organization dedicated to breaking down barriers to employment who have been involved in the justice system. After completing Peckham's Next Step program last year, Charles completely changed his life. He is now working with a local trucking company and earning a yearly salary of $40,000.

"It is amazing to see what can happen with a self-motivated young man when given the opportunity to thrive in a program like Next Step in only six months," said Sarah Britton, Youth Program Manager at Peckham, "He could have chosen to fall in line with a future predicted by his juvenile court involvement, but he didn't."
About the Next Step Program
In its second year of funding from the Department of Labor, Peckham's Next Step Program offers young adults with juvenile history a chance for a clean record and a pathway to a variety of career opportunities. The program works with individuals from ages 18 to 21 years old with a juvenile record, offering them opportunities to get work experience, preparation for college, or vocational training. The participants also give back during their time in the program by volunteering in a variety community programs.
According to Communications Consultant Kevin Lignell at the Michigan Council on Crime and Delinquency, investing in local community-based programs to deter future system-involvement is a wise decision. "Kids who spend significant time in the juvenile justice system are less likely to finish their education and more likely to commit crime again in the future," said Lignell. "Community-based programs like Next Step can help reverse these trends."
Krystal's Story
For Krystal, the Next Step Program was motivation to restart her education. Krystal became a mom as a teenager, forcing her to drop out of school. Although she was able to obtain a job in a fast food restaurant, she knew she didn't want to stay there for the rest of her life.
Within a couple of months in the Next Step Program, Krystal passed all sections of her GED and started a new plan to enroll in college. Krystal now attends a local community college as a full-time student studying business while maintaining a full-time job.
"For those young people who are motivated for a different life, the Next Step program has the resources and support to help transition young people into the future they were meant to achieve," said Britton.
Learn More
To learn more about Peckham, visit www.peckham.org. For more information regarding Department of Labor training programs, visit http://www.doleta.gov/RExO/aboutRExO.cfm.
Follow @JusticeinMI
Posted by MCCD on Tuesday, July 8th, 2014 @ 3:38PM
Categories: Blog Features, Community Corrections, In the News