NJJN Report: Current systems are failing youth and victims of crime
Issues
Juvenile Justice
Criminal Justice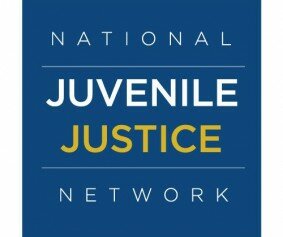 Our current juvenile justice system is failing everyone involved. It fails youth because it rarely holds them accountable with age-appropriate responses known to be effective at changing behavior, and it fails to provide victims of crime with adequate support services that can help them return to healthy, productive lives.
A recent study by the National Juvenile Justice Network discusses the overlap between "offenders" and "victims", which is often misunderstood. Many youth who commit offenses have also been harmed by crime, often more than once. One study of over 5,000 youth found that youth who were the victims of a violent offense were three times more likely to commit a violent offense in the next twelve months than those who were not victims of violent crime (52 percent compared to 17 percent).
To label people as "victim" and "offender" negates the complex web of relationships that occur in the justice system. A collaborative approach would unite those harmed by crime with advocates for youth in the juvenile justice system. In turn, this united approach would halt the cycle of crime and help restore communities is a much more effective approach to juvenile justice.
How you can make a difference
Join victims' advocates in calling for an increase to federal and local funding for victims' services, particularly for services in high-need communities.
Listen closely to a broad range of those harmed by crime to learn about their needs before making policy.
Call for an end to treating those who get in trouble with the law as completely distinct from people harmed by crime—underscore the importance of helping everyone harmed by crime.
Advocate for an age-appropriate, equitable juvenile justice system that holds youth accountable but also restores harm done to victims and communities in a meaningful way.
Ensure that services for those in trouble with the law and those harmed by crimes are culturally appropriate and located within communities that experience highest crime rates.
More Information
Read the full study here
Follow @JusticeinMI
Posted by MCCD on Tuesday, April 15th, 2014 @ 10:34AM
Categories: In the News, Youth in Adult System
Tags: justice, justice reform, juvenile justice, juvenile justice system, Michigan, United States