Screening of film "Kids For Cash", a Juvenile Justice Scandal
Issues
Juvenile Justice
Criminal Justice
Get Involved

DONATE to MCCD
Donate to the Michigan Council on Crime and Delinquency.
DONATE to MCCD

JOIN the MCCD
Help power the MCCD.

Become a Volunteer
Help young people in trouble in Michigan.
Become a Volunteer
Attend an Event
Attend an event and get involved with juvenile justice.
Attend an Event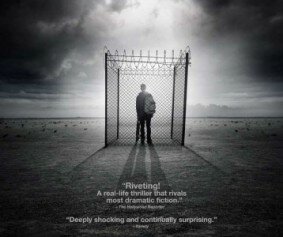 Join us on March 19th for the screening of "Kids for Cash", a documentary about a Juvenile Justice scandal in Pennsylvania. The film is directed by Robert May, known for his work on the critically acclaimed documentary "Fog of War". In order for the theater to screen the film, we need a total of 40 attendees to register by March. Purchase your ticket
Details
Kids For Cash, Directed by Robert May
March 19th, 5:00pm
Lansing & IMAX (Screen 1)
200 E. Edgewood Blvd
Lansing, MI


"Deeply shocking and continually surprising."
-Ronnie Scheib, Variety
Trailer:
Synopsis:
"Kids for Cash" is the shocking story of how thousands of children in Pennsylvania were jailed by two corrupt judges who received $2.6 million in kickbacks from the builders and owners of private prison facilities. The the film follows the story two of the youth: Charlie Balasavage was sent to juvenile detention after his parents unknowingly bought him a stolen scooter; Hillary Transue was detained for creating a MySpace page mocking her assistant high school principal. They were both 14 years old and were sentenced by the same judge, Judge Mark Ciavarella, who is now in jail himself — serving a 28-year sentence. The story is still developing: In October, the private juvenile-detention companies in the scandal settled a civil lawsuit for $2.5 million.
Posted by MCCD on Tuesday, February 4th, 2014 @ 3:37PM
Categories: In the News, Michigan Council on Crime and Delinquency
Tags: cash for kids, crime, justice, justice reform, justice standards, juvenile delinquency, juvenile justice, juvenile justice system, kids for cash, Michigan, Robert may, United States