Michigan Draws the Line on "Reasonable" Criminal Court Fees
Issues
Juvenile Justice
Criminal Justice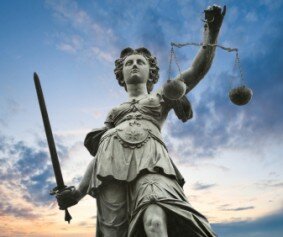 This month Michigan lawmakers seem determined to put to rest the issue of what court fees are considered "reasonable" to charge against a person found guilty of a crime.
The intersection of court funding and those fees or fines imposed on criminal defendants is complex at best. Courts maintain a responsibility to the public to be efficient as well as fair—and it costs a lot of money to do this. Aside from the large staff that most courts keep (judges, clerks, referees, administrators, probation officers, prosecutors, and so on), the specialty programs that do a great job of keeping recidivism rates down, like drug court, veterans court or other diversion options, all add extra expense.
On the other hand, it is well-documented that the majority of criminal defendants in Michigan and across the country enter the court system at or below the poverty line. In many ways, additional fees add an extra layer of penalty to those who have already served their debt to society in a prison, jail, or on probation.
Currently Michigan law requires a minimum charge of $50 to $68, depending upon whether the crime is a felony or a misdemeanor, and allows any additional fees at sentencing. For years trial courts have interpreted "any additional fees" to include, among many things, court operating costs. However, in June 2014 the Michigan Supreme Court found these fees to be limited to "only those costs that the Legislature has separately authorized by statute." People v Cunningham (No. 147437).
Depending upon the crime committed, many court fees are already authorized in law, including costs for prosecution or legal defense, case investigation, or emergency responders; however, other overhead costs, like salaries and general operation expenses, are not.
Thus, House Bill 5785 was crafted. HB 5785, which passed through the House in record time, would effectively overrule Cunningham and allow a court to impose any reasonable cost on a defendant found guilty of a crime, in addition to currently authorized costs, fines, and assessments. This includes, but is not limited to:
salaries and benefits for relevant court personnel;
goods and services necessary for the operation of the court; and/or
necessary expenses for the operation and maintenance of the court buildings and facilities.
HB 5785 appears to be codifying local practices that have been occurring for quite some time. In fact, many courts rely heavily upon these fees; the bill analysis indicates that some jurisdictions would have a budget shortfall of 10 percent or more if these "reasonable costs" were not permitted at sentencing.
Nonetheless, the question remains: is increasing fees on those who are already too poor to pay the best way to fund our criminal courts? Michigan has been identified nationally as a state that imposes harsher treatment on defendants because they cannot afford court expenses. Probation can be violated and jail time can incur if fees are not paid, often keeping a person intertwined in the court system well beyond what is reasonably related to the crime committed.
For more information on Criminal Court Fees and Indigent Defendants:
Michigan Supreme Court Administrative Office: Fines, Fees, Costs, and Rates –– This includes questions and answers specific to how court fees should be addressed after the June 2014
People v. Cunningham decision.
Michigan Judicial Institute: Table of Authorized Felony Costs in Michigan Courts

Michigan Judicial Institute: Table of Authorized Misdemeanor Costs in Michigan Courts
National Center for State Courts: Current Practices in Collecting Fines and Fees in State Courts (2009) – A comprehensive look at local and best practices in court fee collection across the nation, including a listing of tools used in Michigan.
Conference of State Court Administrators: Courts are Not Revenue Centers (2011-2012) – Offers a concise overview of the core principles held among state courts regarding fees and costs.
NPR: Guilty as Charged (2014) – A special series dedicated to investigating the relationship of rising criminal court fees and impoverished criminal defendants across the nation.
ACLU: In for a Penny: The Rise of America's New Debtor's Prisons (2010) – Includes a profile on Michigan's indigent defendants as well as other states in the nation.
Tweet
Follow @JusticeinMI
Posted by MCCD on Friday, September 26th, 2014 @ 10:39AM
Categories: In the News, Specialty Courts, Blog Features