University of Michigan Prison Creative Arts Project (PCAP) to Host Readings
Issues
Juvenile Justice
Criminal Justice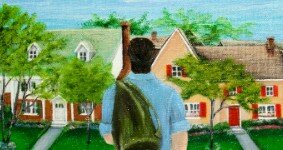 The University of Michigan Prison Creative Arts Project (PCAP) invites you to celebrate the release of the Michigan Review of Prisoner Creative Writing, Volume 6! Entitled The Sky is On Fire, After All, this anthology features poems, short stories, essays, and other work by writers incarcerated in the state of Michigan. This year, we are marking the occasion with two literary readings:
Ann Arbor Book Release and Reading
Saturday, March 15th, 2014. 3:30-5:30 pm
Location:
Kuenzel Room
Michigan Union, 1st Floor
530 S. State St.
Ann Arbor, MI 48109
Detroit Book Release and Reading
Saturday, April 5th 2014. 8:00-10:00 pm
Location:
1515 Broadway
Detroit, MI 48226
The events will begin with a short welcome announcement by a PCAP representative and continue with selected readings from the anthology by friends and family of the featured writers. There will be time afterwards to meet current PCAP staff and volunteers, speak with readers, and purchase books and other merchandise.
Tweet
Follow @JusticeinMI
Posted by MCCD on Monday, March 10th, 2014 @ 1:42PM
Categories: Michigan Council on Crime and Delinquency