Human Trafficking Bills to Hit Michigan's Congressional Floor
Issues
Juvenile Justice
Criminal Justice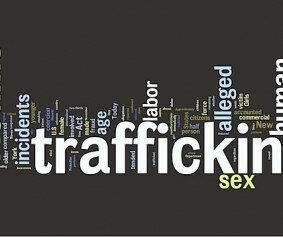 Human trafficking is $32 billion industry and is the second fastest growing criminal industry in the world. It is estimated that nearly 17,000 men, women and children are trafficked from overseas each year. In Michigan, up to 150 girls under the age of 18 are sold into the world of sex trafficking every month, with dozens being trafficking from overseas. (Source: Michigan Catholic Conference)
Trafficked victims are most regularly associated with the sex trade; however, victims can also be forced into working long hours for little to no pay. This can include young men or women working in labor-intensive industries like food service, janitorial services, and farming.
Unfortunately, many young victims are looked at as criminals and inevitably end up in the adult or juvenile justice systems. Packages of bills across multiple legislative committees are being considered in Michigan right now to address this issue. Most notably:
SB 585: Raises the minimum age at which someone can be found guilty of prostitution
SB 586: Extends juvenile court jurisdiction to youth under 18 who are found dependent and in danger of substantial physical or psychological harm
SB 587: Requires development of physical and mental health services for youth found to be victims of human trafficking.
HB 5012: Creates a presumption that a person under 18 years-old who is prosecuted for prostitution is a victim of human trafficking.
HB 5025: Allows victims of human trafficking to expunge convictions of prostitution and exempts them from registering as a sex offender if the conviction was for a crime requiring registration.
Tweet
Follow @JusticeinMI
Posted by MCCD on Tuesday, February 18th, 2014 @ 10:50AM
Categories: Michigan Council on Crime and Delinquency, In the News
Tags: Michigan, United States, justice system, human trafficking, legislation, Michigan Congress, sex trafficking